McClure's Garage & Towing Is The Small Engine Repair & Maintenance Specialist In Gurnee, IL
If your small engine needs to be repaired or is scheduled for maintenance, McClure's Garage & Towing is here to help! McClure's Garage & Towing provides the best small engine repairs in IL. Our technicians are highly experienced in small engine maintenance and repair, and we're committed to bringing your equipment back to top operating condition. We also take pride in our affordable pricing, so you can be sure we'll provide an honest and reasonable quote.

Here are just a few of the small engine repair and maintenance services we provide:


Lawn Mowers
Regardless of your lawn mower's brand, we can provide maintenance and repair. Whether your problem is a major motor issue or just a belt replacement, we're happy to fix it. We'll even help with small adjustments! Save money and save time by giving us a call today at 847-662-1050.
Snow Blowers
Winter is tough enough without a failing snow blower. We will repair and maintain your snow blower, so you can be ready for the cold, wintry months. Your snow blower will be in good hands, because we know and understand how important it is to have your best tools available to complete your work. Our technicians are experienced with snow blower repair, and we're here to make sure your snow blower is ready to handle the winter demands. Call us today at 847-662-1050.
To learn more about our Small Engine Repair services, call us at 847-662-1050 or request a quote by clicking below:
Request Quote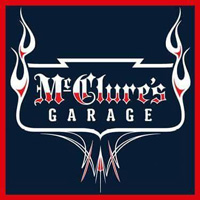 Great Job
Small Engine Repair
, near
Gurnee
Had the parts I needed. And did a great job on my chainsaw fix.
Reviews
The nicest guys! I've took my car due to a flat tire and was very pleased with promptness and very reasonable with pricing. Recently I took it in due to low pressure in one of my tires and they checked all of my tires and filled them up with air. Great customer service! I always refer people to McClures now! Thanks guys!

Maria M

Honest and Reliable
Batteries, near Gurnee, IL


These guys are fabulous! Had a battery we purchased from them go bad within the warranty time and we walked in, they tested it and came right out with a new replacement. All this with smiles on their faces!

Nicholas W

Haven't ever purchased tires before and really dreaded doing so. Told Matt, at McClure's, I needed help. He gave me 2 quotes, high and low end. I, then, did a lot of research locally, shopped Costco, also tried purchasing thru Amazon, and having someplace local install tires. McClure's was the best quote. I called Matt back on Friday, set appointment for 9am Monday. My son met me at McClure's at 9am. Matt said about an hour, son & I went out for breakfast, Matt called at 10:07, car was ready for pick up. Cost was below what was quoted. McClure's made what I expected to be a nightmare experience a very comfortable experience. They will be my go to garage for all car needs. Nice feeling to know I've found trustworthy people.

Joan L